Privacy Policy ASP/privacy.asp
Notice, Terms and Conditions ASP/legal.asp
Check out our Home Banking! >>>>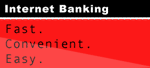 We now have BILL PAY! Sign up quick & easy through Home Banking
MOBILE BANKING IS HERE! Just download our "Touchbanking App by Fiserv" and use keyword gokffcu0498 to get started!
Welcome to E-Fire Statements Express...

Click here for more info
IMPORTANT NOTICE: FOR LOST OR STOLEN VISA CREDIT CARDS PHONE 1-800-808-7230 OR AFTER HOURS DIAL 1-800-991-4964
FOR LOST OR STOLEN VISA DEBIT CARDS PHONE 1-800-528-2273
WHEN AFTER HOURS YOU CAN ALSO CALL THE CREDIT UNION #688-0498, LISTEN TO THE PROMPTS TO BE AUTOMATICALLY DIRECTED.
CREDIT UNION SERVICE CENTERS
With Credit Union Service Centers (Shared Branching), you can take the credit union with you when you travel. Over 5000 nationwide locations for your convenience. Call 1-888-748-3266 to find a branch located conveniently near you. Or visit www.co-opsharedbranch.org for more information and locations.

Long Term Fixed Rate Mortgages
Get Pre-Qualified, Pre-Approved or Apply now.
Click the Mortgage link for more information.
Knoxville Firefighters FCU NMLS #421485
Click the link below to get started!
http://mortgage.7.coop/default.asp?siteId=F99F7984-E5B4-478D-A0D6-1325C6D91F3D
FYI - New Audio Response/Teller Line phone # 1-800-309-8559 / Credit Union Identifier # 695